Hello Gourd-gous!
November Specials at Ari Blanc
Prepare to Fall in love with our November specials at Ari Blanc Medical Spa! Just like the leaves outside, our deals are changing color and bringing a bountiful harvest of aesthetics and self-care.
This November, we're serving up gratitude and gorgeousness, so get ready to treat yourself to one of our autumnal specials!🍂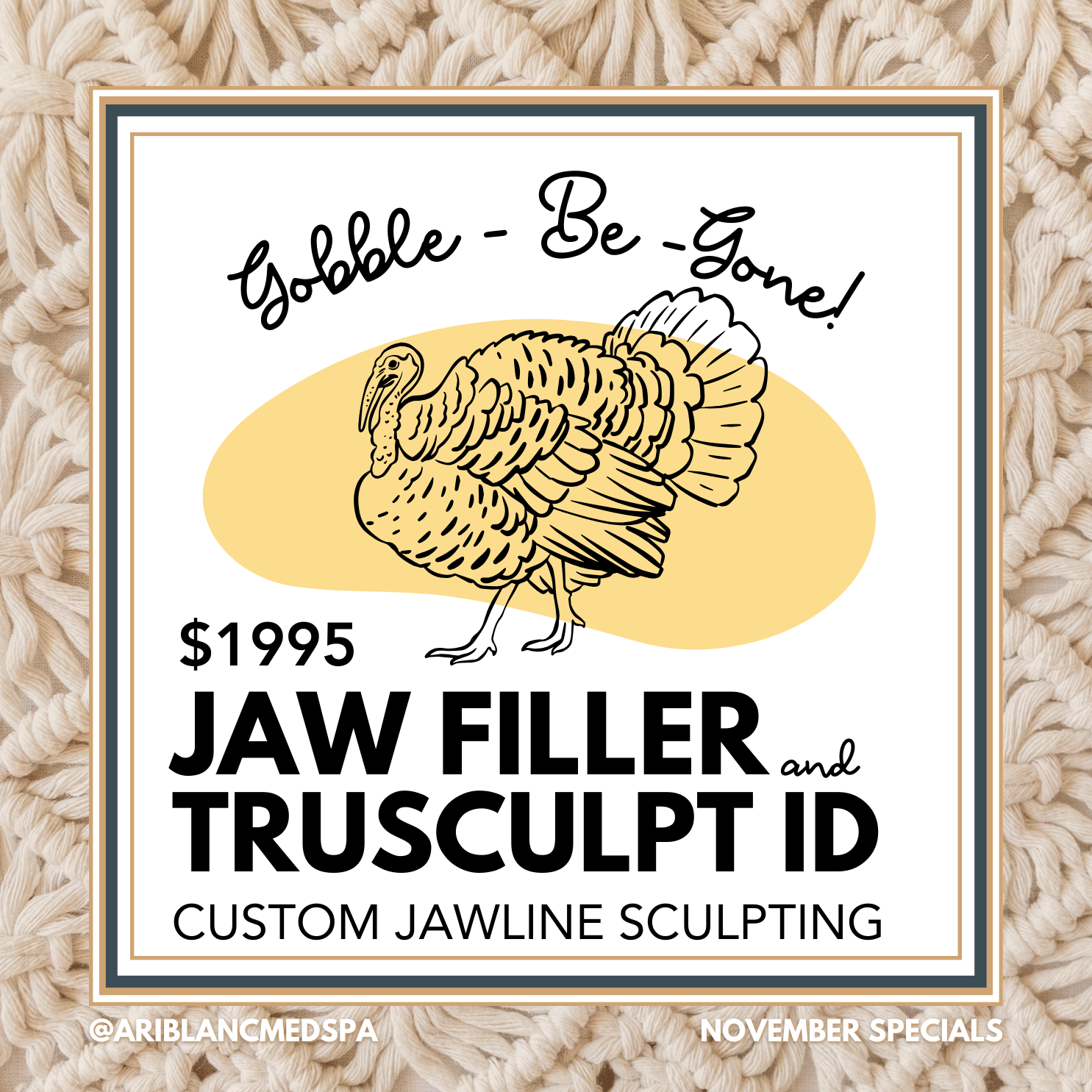 Jaw Filler & TruSculpt iD
Define your jawline with personalized facial sculpting
Leave the gobble neck to the turkeys! This three treatment package enhances your jawline in just one month with expertly placed filler and truSculpt iD fat reduction.
The details: Over three visits, spaced two weeks apart, you'll receive one filler session and two truSculpt iD sessions.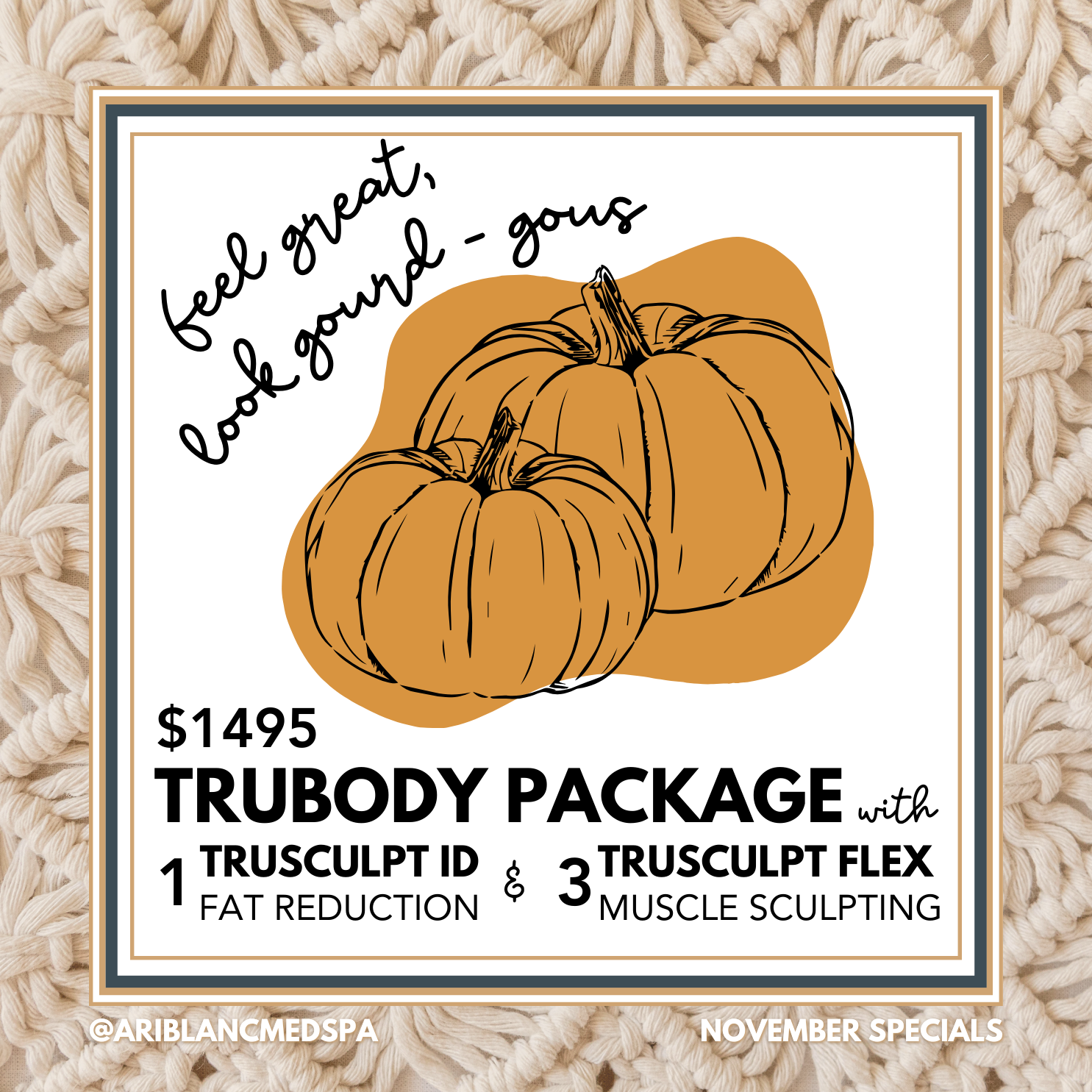 TruBody Package
Jump start your summer body with TruBody
truBody offers a fully customizable treatment to reduce fat and build muscle. truBody pairs the power of two complimentary devices – truSculpt iD & truSculpt flex – to maximize your results and help you achieve your body goals faster.
The details: Over three visits, spaced three to four days apart, you'll receive one truSculpt iD session to reduce fat and three truSculpt flex sessions to jump start your muscle definition.  Treatment must be completed within one month.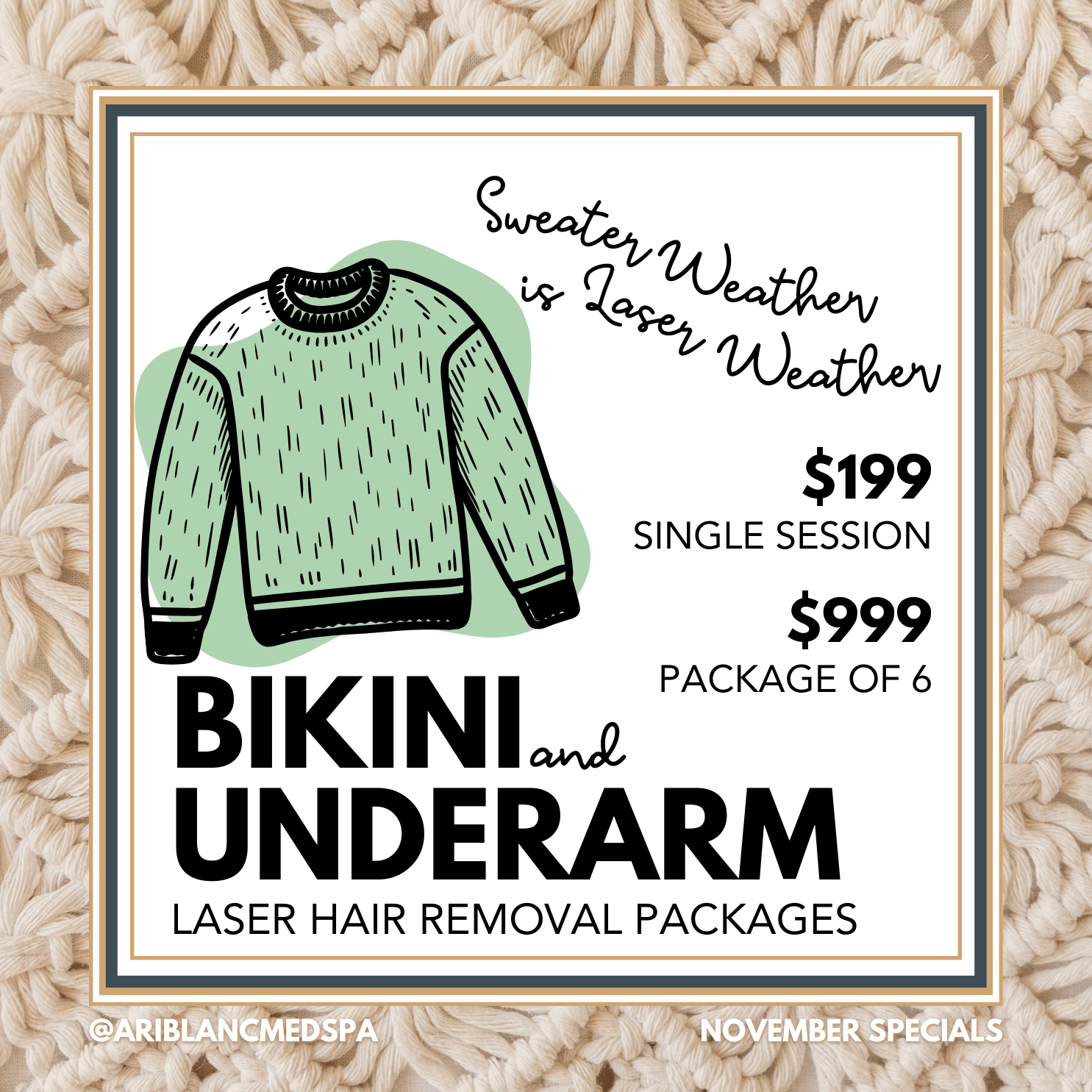 Bikini & Underarm Laser Hair Removal Bundle
Smooth, hair-free skin by summer
Why start laser hair removal in the fall and winter? Well, it's simple – it's the season to shed! While trees drop their leaves, you can zap away your unwanted hair. With less sun exposure and more time cozying up indoors, it's the perfect time to make your hair disappear, just like those leaves outside! Say goodbye to your razor and hello to  smooth, hair-free skin by summer!
The details: Available as a single session, or as a package of six treatments. Packages must be completed within nine months of purchase.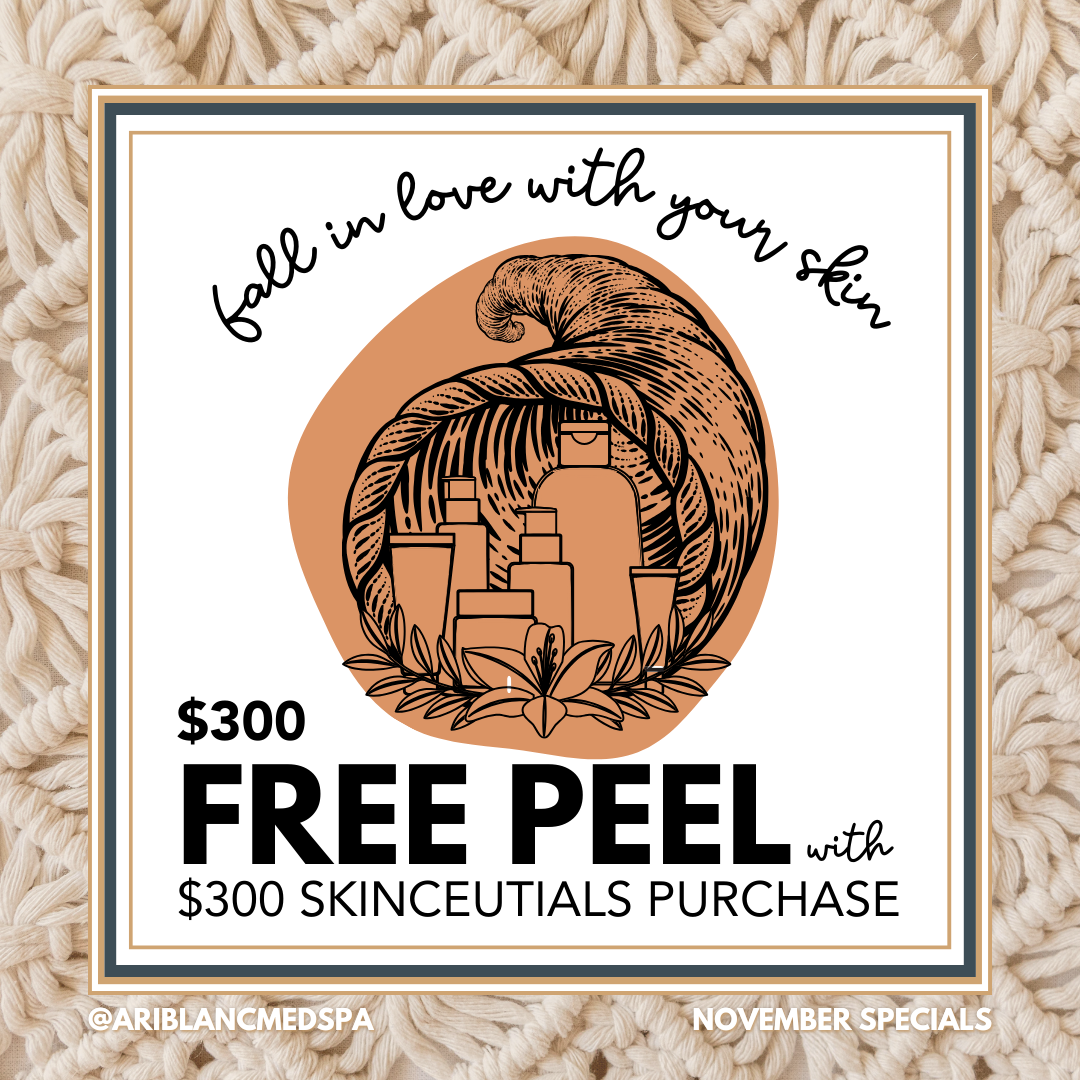 Free Peel with $300 SkinCeuticals Purchase
FALL in love with your skin
Get rewarded for stocking up on your favorite SkinCeuticals products! Whether you want to refresh your skincare routine or pick up some old favorites – when you spend $300 on SkinCeuticals products you'll receive a complimentary chemical peel.
The details: Redeem your complimentary peel within thirty days of purchase.
Ready to get started?
Don't be a turkey – book your appointment today and get ready to turn heads this holiday season!
Call Ari Blanc in Philadelphia at 267-687-7436 or click the button below to schedule a special for yourself!
BOOK ONLINE
Terms and conditions apply. Ari Blanc specials may not to be combined with any other offer or discount.